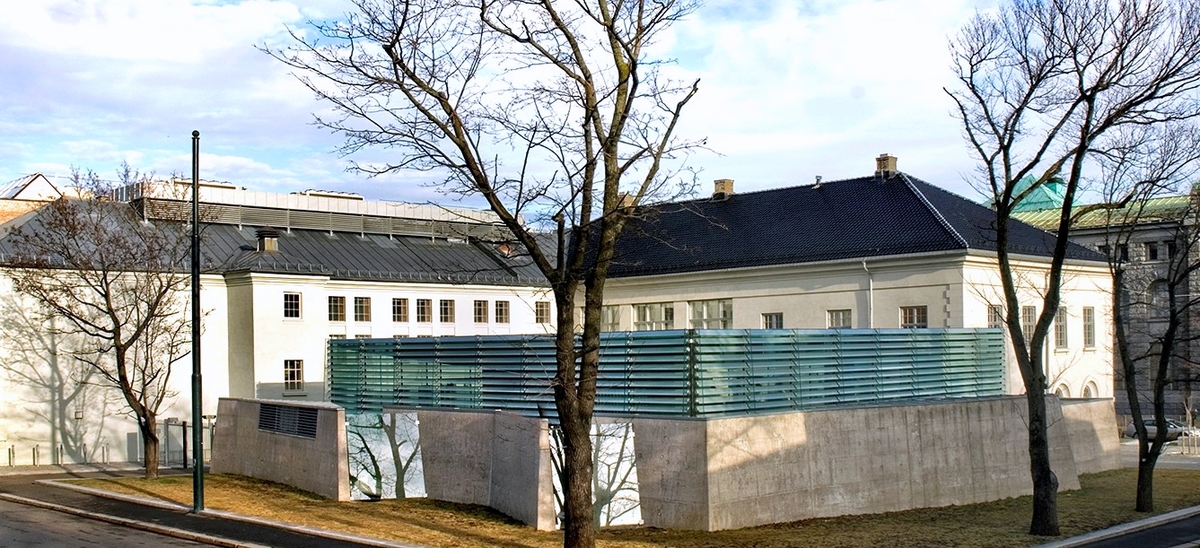 Nasjonalmuseet - Arkitektur
Candida Höfers fotografi av dei tomme lokala i Arkitekturmuseet løftar fram dei arkitektoniske kontrastane i Noregs Bank etter ombygginga.
Arkitekturmuseet held til i gamle Noregs Bank på Bankplassen 3 i Oslo. Bygget vart teikna av Christian Heinrich Grosch, ein arkitekt som står bak mange av dei viktigaste offentlege bygningane som vart reist etter 1814. Arkitekt Sverre Fehn var ansvarleg for ombygginga av den gamle bankbygningen og oppføringa av ein ny utstillingspaviljong som stod klar i 2008.
Candida Höfer (TY) arbeider med fargefotografi i store format og er spesielt oppteken av tomme, offentlege rom kor arkitektur og interiør er prega av institusjonshistoria. Fotografia er tekne med lang eksponeringstid, noko som skaper ein heilt spesiell atmosfære i bileta. Ho har tidlegare fotografert ei rekkje praktbygg, slott, teater og museum i Europa, inkludert Vikingskipshuset på Bygdøy.
Fotografia til serien Oslo "I–IV" vart tekne i januar 2008. Då var museet enno under rehabilitering, og tomt for møblar og installasjonar. To av fotografia heng i vandrehallen i første etasje og to er plassert i trapperomma.
Gjennom det nakne arkitekturfokuset i fotografia blir dialogen mellom arkitekturtradisjonane som Grosch og Fehn representerer, løfta fram. Samtidig rettar kunstfotografia merksemda mot det tomme rommet både som konkret og abstrakt fenomen.